Water has definitely been the talk around the preparedness community lately. Water is number one on my preparedness list! If you haven't started storing any yet, here's your chance to get going!
A group of us teamed up together to share this giveaway sponsored by Food For Health. We are giving away an 8-Pack of WaterBricks to one lucky winner.
Enter below for a chance to win!
WaterBrick Stackable Water and Food Storage Container: 3.5 Gallons of Liquids or up to 27 Pounds (264 Adult Servings) of dry foods. Made of rugged, high-density polyethylene (HDPE with an easy grip comfort handle).
Better than Other Bulk Storage Drums or Tanks: WaterBricks stack like bulk storage but are individually easy to move for Grab & Go taking your water where you need it. Compare WaterBrick to typical filled 55 gallon drums or tanks that are impossible to move or take with you if you are forced to leave your home during an emergency.
This WaterBrick Giveaway is sponsored by Food For Health and the following rules apply:
One winner will be chosen and that said winner will have 48 hours ro reply to the email that is sent to them. Please check your SPAM folder.
If the winner does not respond within the 48 hours another winner will be chosen.
This giveaway is open to anyone who is 18 years of age or older and must reside in the 48 Continental States.
We will only ship to the 48 Continental States.
This giveaway starts on Monday August 4th at 5:00 am (MDT) and will end on August 10th at 5:00 pm (MDT).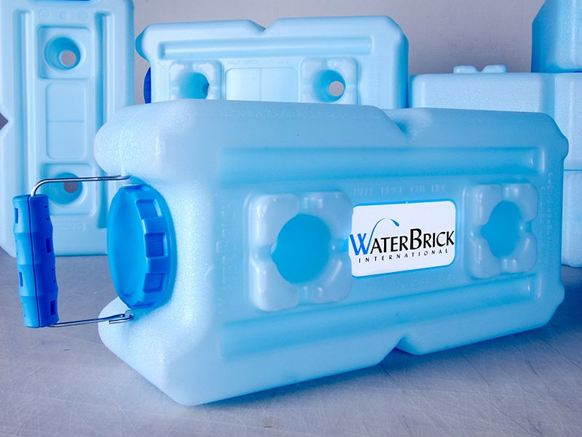 Good luck to everyone!